Dentist in Arvada, CO
Our obligation to you is to tell you what we find in your mouth, and to give you treatment options. It's up to you to decide the treatment you would like. We are here to provide our service to you. We work for you!
Pete Medaugh, D.D.S.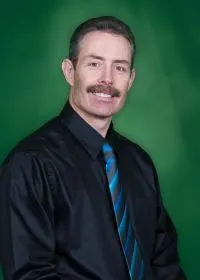 Dr. Peter C. Medaugh has been practicing dentistry in the Arvada area since 1992, when he bought his current practice, Able Dentistry. His schooling was completed at the University of Colorado Dental School in 1990. Prior to that, he received his Bachelor's Degree in Microbiology from CU-Boulder. When he graduated from Dental School, he started out his career by working as an associate at a dental practice in Downtown Denver. After two years, he decided it was time for him to be on his own, which brought him to Arvada.
Dr. Medaugh enjoys all aspects of dentistry, and he likes being able to offer a wide spectrum of dentistry to his patients in office. As of December 2014 he started placing dental implants as well as restoring (which he had been doing for the previous 20+yrs), and he has found it to be a real passion! He likes seeing the joy it brings to his patients to have such a stable and aesthetic alternative to having missing teeth. It brings him satisfaction to know that he can personally see each patient through from start to finish. We are happy to have this as an added service we can provide to our valued patients. Dr. Medaugh is currently active in the Colorado Dental Association, the Metropolitan Denver Dental Society, and the Colorado Prosthodontic Society.
Dr. Medaugh, his wife Stefanie, and their two grown children, Brian and Rachel, enjoy many activities together as a family such as skiing, fishing, boating, hunting, and Tae-kwon-do. One passion that Dr. Medaugh has that is all his own, is his 1991 Mustang. You can often catch him working on this souped up racecar in his garage. His goal is to be in the low "8's" at Bandemier Speedway; with his current record being 8.9 seconds at 157mph. You can do it Dr. Medaugh!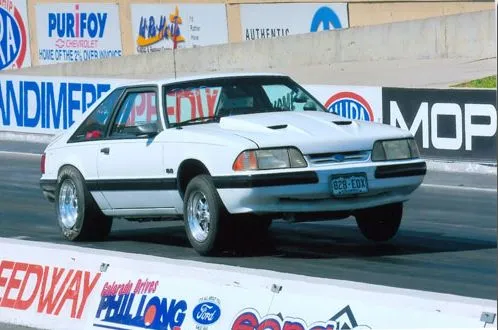 April, Berenice, & Lindsay
Welcome to Able Dentistry Inc! When you first enter into the office, you will be greeted by someone from this trio. They are not only our welcoming committee, but also they will help you navigate your insurance plan, billing questions, and treatment plans. April has been working with Dr. Medaugh for over 20 years, and Lindsay for over 15! Berenice joined us in 2018, and has quickly become an invaluable addition to the team. Please let these ladies know if you have any needs or concerns about your treatment, and they will help you to feel well informed.
Belinda, Erin, & Erica
There may come a time when you will need treatment other than traditional teeth cleanings. This is when you will meet Belinda, Erin, & Erica. They are our dental assistants! Belinda has had extensive training that allows her to place fillings, cement permanent crowns, and do much more than a traditional dental assistant. They are all wonderful at helping you feel at ease during your dental treatment. Belinda has worked with Dr. Medaugh for 5 years now, but has been in a dental office assisting for almost 20 years! Erin and Erica are both new in the last year with our office, but they are fitting in great, and loving getting to know all our patients. No matter who you meet, you can be sure that you will get quality work done and be comfortable here at Able Dentistry Inc.